It's winter, the snow is falling, and winter hair trends are calling! If you're looking to change up your look and keep the season on your side, then visit Beauty Lounge and try out some of these amazing winter trends that are sure to leave you feeling like an icy queen.
Winter Colors
Silver Fox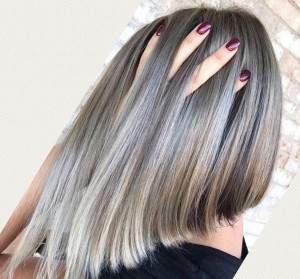 An iconic winter hue that has been popular over the last few years is silver! Silver hair can come in all shades and tones of silver or grey. We sometimes even see silver purple or silver-blue shades. To achieve this look it requires a very light start. For example, if you are going from brown to a sliver, it will take a few bleaching sessions to lighten it to the point that the silver will shine through. If you are aiming to complete this process quickly, your hair already must be lightened to a white blonde. All the beautiful brunettes who aim for this there's nothing to fear. Going to a specialist, like the hairstylists at Beauty Lounge RI, you can absolutely achieve this look in due time. Going to a professional, especially for a look like this is crucial in maintaining healthy hair. Trying this process alone can risk a lot of damage that would take time to come back from.
Icy Blonde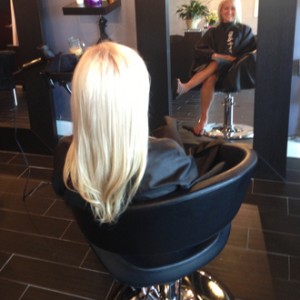 A signature winter color is a blonde, but not any old blonde bombshell, an icy blonde. Using cool tones and bright white highlights produces the perfect icy blonde shade. This brilliant blonde can be achieved through a consistent hair lighting process. Much like the silver, your hair must be lightened in steps to achieve blonde while maintaining the health of your hair. The great thing about an icy blonde style is the vast color scheme that can come from the mix of cool and warm blondes.  Not one icy blonde is like the next and the shades are always tailored to best-fit clients.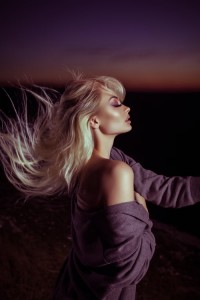 Ash-blonde is like Icy blonde but is less vibrant and a bit duller for blondies who want the light look but don't want it to be too bright. Using cool tones of brown, grey, and blonde, are the main contenders when trying to achieve this look. A toner is utilized to strip any warm tones from the hair leaving it to be a cute cool subtle look.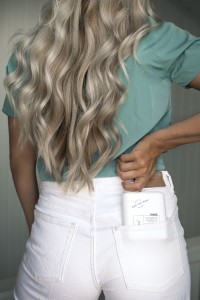 Deep Red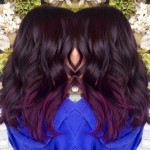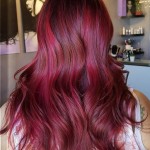 There is something breathtaking about red hair in the wintertime. The contrast of a bold red and the white winter is such an eye-catching moment. If there is any time to try red it's in the winter. Red is a strong shade that requires less lighting and preparation. There are unlimited options when working with red.  If you want something richer in a color you can aim for a deep red, burgundy, or even dark auburn. You can rock a bright ruby red or incorporate red highlights and lowlights to achieve a dimensional red look. It's important to note, like any of the other shades, red is a commitment. This shade is perfect if you plan on keeping it through the winter months and even into spring. Unlike the blonde, red doesn't take much to achieve a beautiful shade, but it can take a longer time to completely get the warm tones out when you're ready to go lighter. Regardless, this process is easily achievable with the right set of professionals behind you.
All these beautiful winter color trends take time to achieve and must be met with patience. With the proper maintenance at home and in the salon, these shades remain long-lasting and leave your hair healthy with a one-of-a-kind flare.
Styles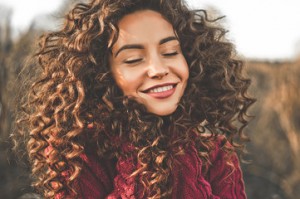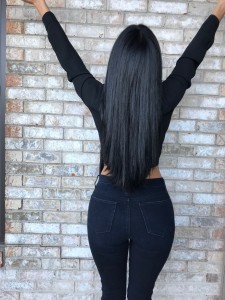 Our tried-and-true winter hairstyles are still trending this winter. When it comes to cold weather, long locks are favored over short low maintenance styles. Long layers are great for someone who wants to keep their length but wants to add volume or depth. This cut gives clients the length without the blunt, straight cut at the ends. These long layers can be paired with a curtain bang that helps shape the style around the face. Mullets are back in as well. Long mullets are trending right now and have a variety of lengths, layers, and shapes to match your style.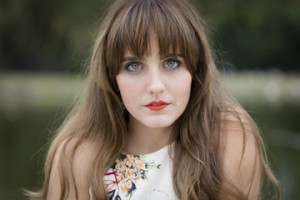 With all of this to your strands, one of the most underrated styles for the winter is protective styles. If you are dying your hair or regularly styling it with heat tools, it's necessary for your hair to recover from damages. Even if you rarely change your hairstyle or hair routine, protective styles are a must in the winter. Our hair is stronger when it's together versus in a loose state. The winter months can be very hard on hair, drying it out and leading to breaking and more damage. Using styles like updos, buns, and braids, paired with a leave-in conditioner is essential in the winter months.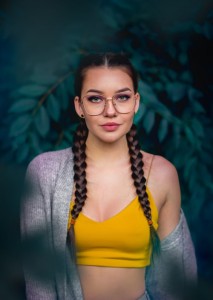 Enjoy the winter with a new look and remember to maintain your hair health overall. Professional stylists at the Beauty Lounge will guide you every step of the way. Contact the professional stylist at Beauty Lounge RI to start your winter hair journey today!