Installation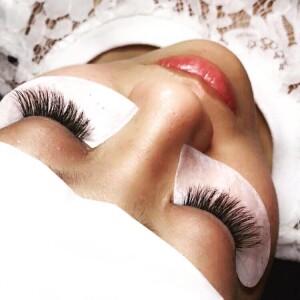 A professional eyelash technician is certified to handle your eyelash installation within the health and safety standards in your state. The 2-hour process is painless resulting in three to four weeks of long-lasting wear. Prices vary between factors like technique, length, additions, and overall personal preference of the eyelash technician. A classic set can go for approximately 60-100 dollars. The price point is reflective of the quality of the products used and the time of service.
Pros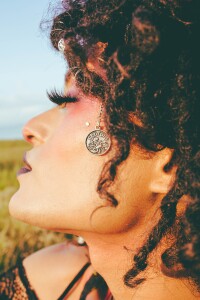 Eyelash extensions are not only stunning but can be an efficient alternative to everyday makeup. Like Beyonce, individuals embrace the "I woke up like this" energy because their lashes stay on 24/7. Eyelash extensions ensure you always stay glamorous. Professional eyelash extensions are long-lasting and waterproof so you can wear them anytime, anywhere.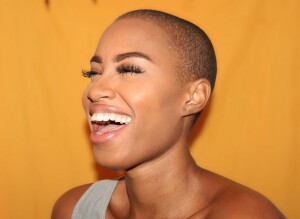 Eyelash extensions are a perfect alternative for a busy lifestyle. With the hustle and bustle of everyday life, you might find yourself taking time out of self-care to pour into other responsibilities. Lash extensions are extremely low maintenance and have a dramatic impact on your everyday makeup look. With lash extensions, you can cut your makeup routine in half and still have a gorgeous, finished look.
Extensions are also great for individuals who enjoy the "no makeup", makeup look. Natural beauty has been trending and most of these looks are accompanied by lash extensions. Lash extensions add a touch of luxury to any natural makeup or bare face.
Exclusivity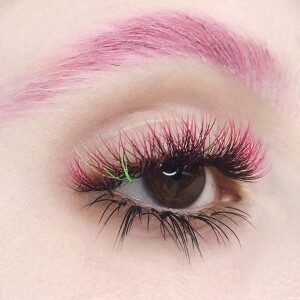 A set of extensions is never like the next! One of the unique traits of eyelash extensions is they are personalized to the individual client's face and eye shape. There are four types of lashes set styles that include classic, hybrid, volume, and mega volume. These styles range from a more natural look to a dramatic lash giving clients a variety of densities. The combination of shape, length, and style, makes every single set of lashes exclusive to that client. Eyelash extensions continue to evolve with the addition of colored lashes and decorative gems. There is so much you can do with your very own set! Visit Beauty Lounge for a fresh set today!