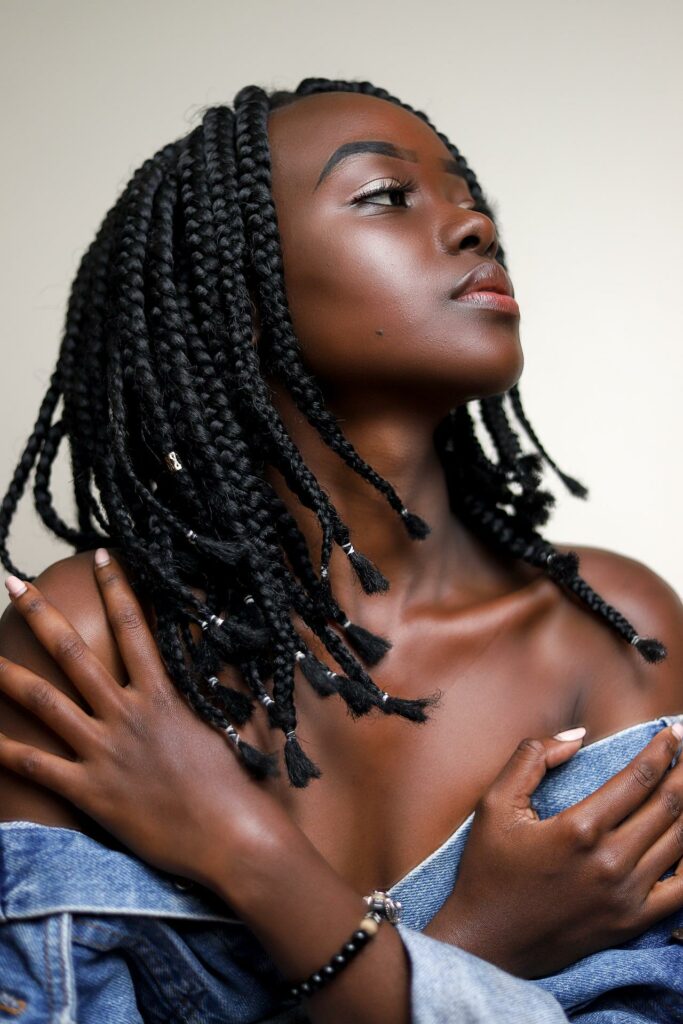 Baby Braids
This summer braids are all the rave. Braids can be traced back over 5,000 years in African culture. Braids have evolved over time and continue to be a classic that never fails to go out of style. Celebrities from Hailey Bieber, Kendall Jenner, Dua Lipa, and Kim Kardashian have been seen wearing braids. Braid hairstyles are effortless and easy to achieve. There are a variety of different braid styles to choose from depending on the look you are going for.
This Y2K inspired hairstyle has become one of the most popular hairstyles of the summer. Baby braids are a simple style that is easy to achieve. The most popular way to wear these braids is to part your hair in the center and have 2 thin braids around each side of your face used as framing pieces. To keep your braids, it is recommended to use no show elastics and to spray the ends of your braids with hairspray to ensure that the braids will hold.
Bubble Braids
Want to take your braids to the next level? Try this playful bubble braid hairstyle. To get this look all you will need are some clear elastics. To start off tie a few bands in equidistant lengths along two-face framing hair prices. Then, use both hands to gently tug at each section to create a bubble-like effect.
Dutch Braids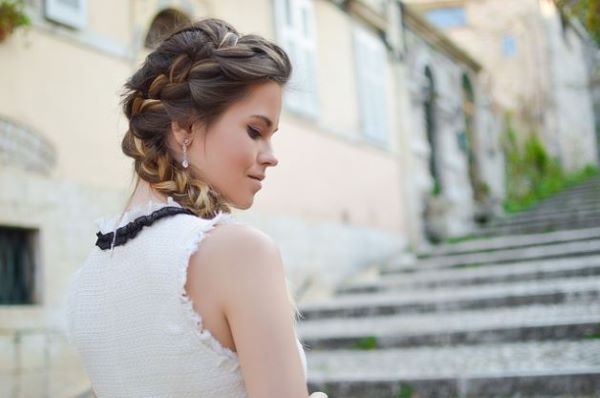 You can never go wrong with this classic and timeless braid. The Dutch braid can be described as an inside-out braid. To create this hairstyle, start by separating your hair into three even sections. Start from the right as if you were to braid your hair. Cross the right under the new middle strand. Gather a thin strand before crossing it under the middle one and repeat this process on the left side. Continue to Dutch braid your hair until you reach the nape of your neck. Then finish it off with a standard braid and loosen the outer strands by gently pulling the braid to make it fuller if desired.
Time to Embrace Summer Hairstyles
It's your turn to start trying out some of these summer hairstyles! They add the perfect effortless addition to any summer look. Have a special event coming soon and need hairstyling? Contact us today to book a hairstyling appointment!