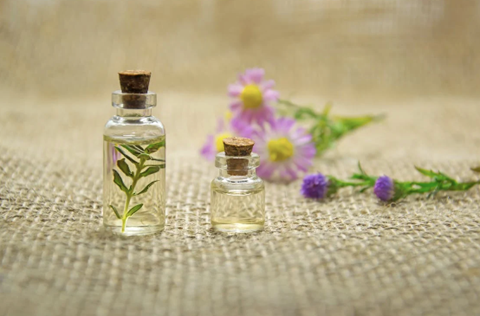 One of the best ways to destress your body is with the use of aroma therapy. This is a form of therapy that uses essential oils to boost sleep and lower anxiety. Plant extracts are used to make the oils, which are then used on the skin, hair, and body or are inhaled.
Other ways to include aroma therapy in your routine are by taking a bath with essential oils or getting a massage.
Aroma Therapy and Essential Oils
Essential oils are extracted from petals, peels, roots, bark, and other parts of the tree. They can also be made from herbs and flowers. A plant receives its fragrant scent from its essence, which is extracted to become an essential oil.
Did you know that loads of plant products are required to make essential oils? For example, 1 pound of lavender oil is a result of 200 pounds of lavender flowers.
Pure essential oils are not mixed with any fragrance or chemicals. They are made without changing the natural chemistry of the plant.
Some essential oils that are regularly used in aroma therapy include bergamot, cedarwood, lavender, chamomile, and lemon.
How Aromatherapy Functions
According to experts, aromatherapy helps activate the smell receptors in the nose, which send signals to the brain via the nervous system.
The oils then activate some parts of the brain, such as the limbic system, which helps with regular emotions. Moreover, aromatherapy can also affect the hypothalamus, which can help create happy chemicals in the brain, such as serotonin.
Research has also shown that putting essential oils on the skin can entice a response from parts of the body, including the joints, which can help destress your body.
Benefits of Aroma Therapy
Online beauty trends today talk about how the best way to destress your body is through the use of aromatherapy. It has been getting a lot of buzz for treating sore throats, headaches, and body fatigue.
Like meditation and mindfulness, the use of aromatherapy encourages individuals to take deep breaths, forget their worries, and reset. It helps lower blood pressure, relax the mind, and calm the nervous system.
Here are some benefits of aroma therapy:
1. Lowers Anxiety
Experts say that aromatherapy, particularly the use of lavender, can help lower anxiety and alleviate the mood. This is particularly true for an aromatherapy massage. It is no wonder why aromatherapy hair conditioning is becoming the new thing!
Aromatherapy can also be used around the house to lower anxiety. All you have to do is make your own fragrances in the kitchen that will provide you with the mood that you are looking for.
The sense of smell should not be underestimated- in fact, most of our most crucial memories are linked to smell. Think about how your grandmother's kitchen used to smell. Do you remember it?
Sometimes, you may smell a scent that transports you back in time.
2. Fights Fatigue
The chemical properties present in essential oils can help individuals feel more relaxed, in turn, fight fatigue. How often have you felt run down? This is a common feeling that many people cannot shake off for weeks.
Aromatherapy is a great way to get rid of fatigue and destress your body as it boosts muscle relaxation. When you use essential oils on your body, they help balance out the nervous system, allowing the body to re-energize.
3. Boosts Sleep Quality
Sleep is essential for memory and brain function, but only if it is quality sleep. Since essential oils have calming properties, they can ensure that one gets a good night's sleep.
Lavender is the most popular essential oil used in aromatherapy that helps with sleep and relaxation. You can use your favorite essential oil in your bath and mix it in water and spray it on your pillow for the best results.
What is Aromatherapy Used For?
Aromatherapy should not be used in place of medical treatment, but it can have a range of health benefits under the correct circumstances. Some of these include:
Increased feelings of relaxation
Lower depression, anxiety, and stress
Eases pain, such as kidney stone pain and knee pain caused by osteoarthritis
Improves quality of sleep
Helps boost the quality of life for those dealing with long-term conditions, such as dementia
Fights bacteria when used by your hair treatment service provider
Ways to Use Aromatherapy
Aromatherapy is one of the best relaxation techniques that can be used to destress your body. Here are some ways to include it in your daily life:
Pour a few drops of your favorite essential oil into an infuser and allow your room to fill with your most-liked scent
Take 2 cups of water and pour some essential oil into it. Stir the mixture and dip a washcloth into it. Wring out the excess liquid and use the washcloth on your neck, hands, and face. You can also take a container, put the cloth in it, and seal it. This container would then have to be put in the refrigerator for future use. Usually, 2 to 3 drops of essential oil are sufficient, but you can experiment with this technique to figure out what works best for you.
Popular hair salon services provide an essential oil hair massage- this will feel magical, especially after a long day at work
Take your favorite lotion, mix 2 drops of essential oil in it, and apply it to your skin
Conclusion
Even though aromatherapy is considered safe, it can have some side effects if you are not careful. For example, it can irritate the skin, eyes, or nose. Moreover, essential oils can cause allergic reactions.
While aromatherapy is a great way to destress your body, make sure that you do not drink the essential oils, as they can damage the liver or kidneys. If you are just learning about aromatherapy, get specialty services after you speak to your doctor. Interested in our services? Contact us today to schedule!