When you're looking for style change bangs can be the perfect remedy. There are countless ways to cut and style bangs to fit everyone's style needs. Midlife crisis or not, cutting bangs can feel like taking pounds off your look, resulting in a fresh style change. With the many bangs styles available, find out what bang fits you before visiting a professional.
History of Bangs 
Although some claim Cleopatra was the first to rock bangs, this look has traceable roots to regions worldwide. Interestingly in the past, bangs were not always considered fun flirty fringe we see today. Bangs were a very controversial style choice to have as a woman in ancient times. The style went from being condemned by the religious leaders, as vanity is one of the "seven deadly sins", to being a form of identification for political power. Every day women would look up to powerful elites and try to emulate their style. Bangs fell out of political control and were taken over by celebrities. Since then, we have seen "It Girls" in the public eye create a space for this trending hairstyle. 
Pin-up girls in the '20s beautified their style to support troops at war. This iconic look is carried by the very versatile, deep curled bang. This style evolved into the next decades with support from pin-up models like Bettie Page, who coined the "Bettie Bang". The Bettie Bang was a cross between a micro bang and a blunt bang with a volumizing twist. 
The '60s and '70s are when the bang took an even more trendy approach. Some of the most notable bang styles that have been recycled to today's trends come from this era. Foreign "It's Girls", like Audrey Hepburn, with her micro bang and pixie cut, and Brigitte Bardot, with her free-flowing bottleneck bang. These two women are just a few that went on to captivate TV screens and influence the styles we see today. 
Bottle Neck vs Curtain 
These bang styles are in the same family because of the similarity in shape and hang. There is a subtle difference in the cuts that make up the distinction between the two.
Curtain bangs are exactly what they sound like. Think of being in a theater with red velvet curtains that open and close. This is the inspiration behind this face-framing cut. Curtain bangs are cut in long layers that cascade down both sides of the face and are perfectly symmetrical down each die. The part is generally straight down the middle of the forehead with the draping hair off to each side. There is no fringe that hangs in the middle of the curtain's bangs.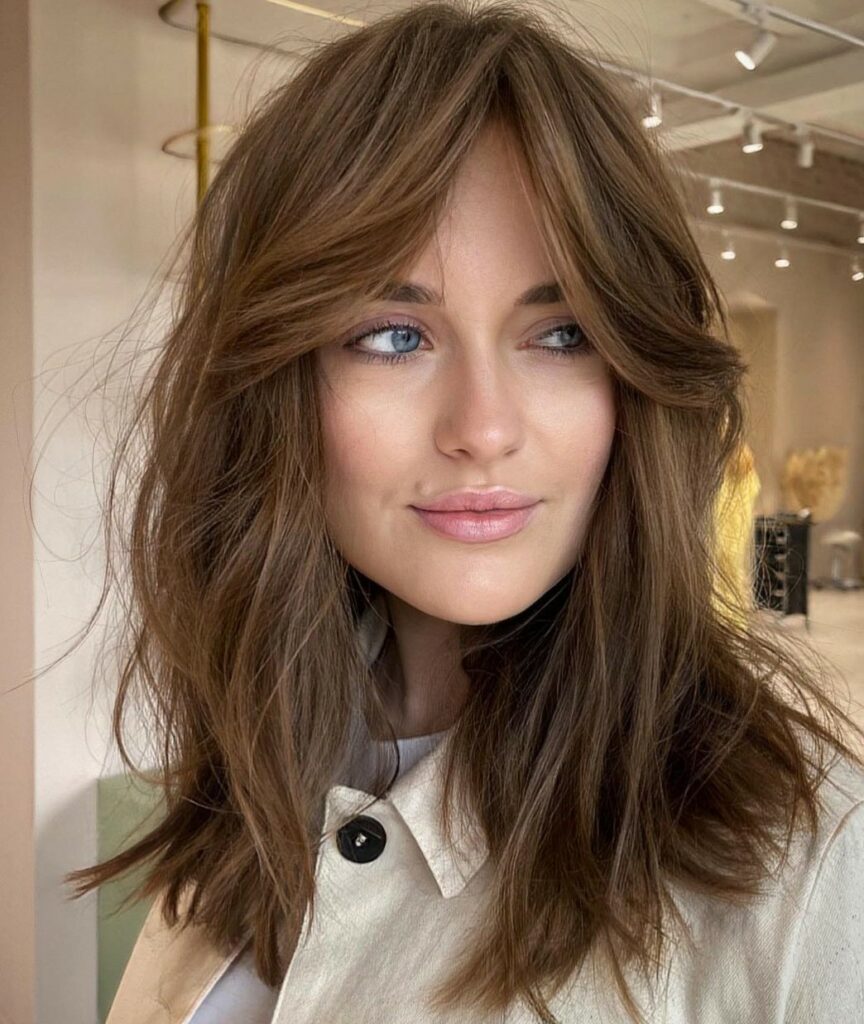 Bottleneck bangs are a fusion between the curtain bang and the short, feathered bang. We see this bang pair nicely with long layers or even a mullet.
This style focuses on most of the hair cascading down each side to frame the face. While the outermost part of the bangs is long symmetrical layers there is a shorter fringe that meets together in the middle of the bang. This creates a fuller illusion versus the curtain bang that created space between the sides of the bangs. 
Blunt vs Feathered  
These two styles embody the difference between letting loose and staying sleek. 
Blunt bang is your original, straight cut across the forehead style, that sits on top of your brow bone. We have all had a blunt bang moment at some point in our lives, that would become something we regret or secretly yearn to do again. The blunt bang is a strong cut that is not as versatile when it comes to styling. Once you have it, you get to rock it all day every day. The blunt bang is not for the weak, we see that in all the bold and beautiful women who took the plunge and never looked back since. 
Feathered bangs can come in all shapes and sizes. The shape and size aren't what defines a feathered bang, but the more jagged edges made on the cut of the bang. Unlike the blunt bang, the feathered bang is not straight and sleek but more naturalesque and free. Feathered bangs are a bit more versatile and blend easily into surrounding hair than a blunt bang does.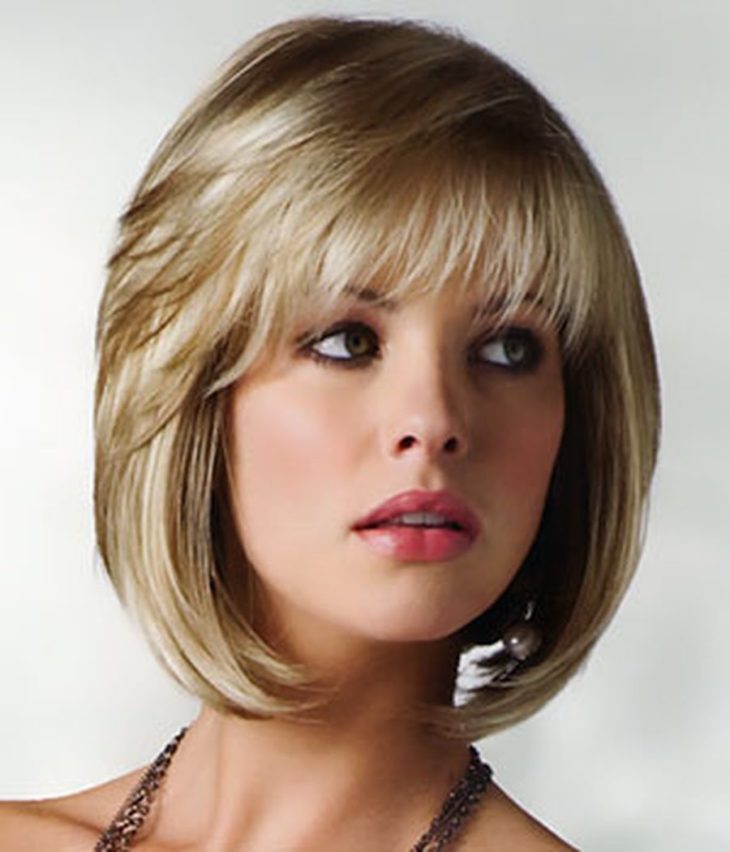 Layered vs Micro 
If you're looking for a cut that is sure to turn heads, layered bangs and micro bangs are trending bold looks. 
Layered bangs are commonly cut in long layers, but they can also be styled into short layers. These bangs are often swept to one side or the other. The side of the layered bang will be heavier while the other side less full. This look has been coined as a punk rock style in its most extreme form but can be diluted to a more subtle fringe side bang.
Micro bangs are coming back in style, and we can thank trendy hipsters for this one. These bangs are like the blunt bang style, but they are very short in comparison. Micro bangs are cut close to the roots of the bang.
This style of blunt bang normally doesn't reach the center of the forehead in terms of length. With this style, you have the fashion statement of the straight cut bang but with an extreme aspect of short length. Leaving space for your whole face to shine. 
The mentioned styles are just a few of the various cuts you can achieve when adopting bangs to your look. There is a bang style for all hair lengths and textures! Consult with a professional hairstylist at Beauty Lounge RI for all your hair styling needs. Contact Beauty Lounge today to begin your hair transformation today!