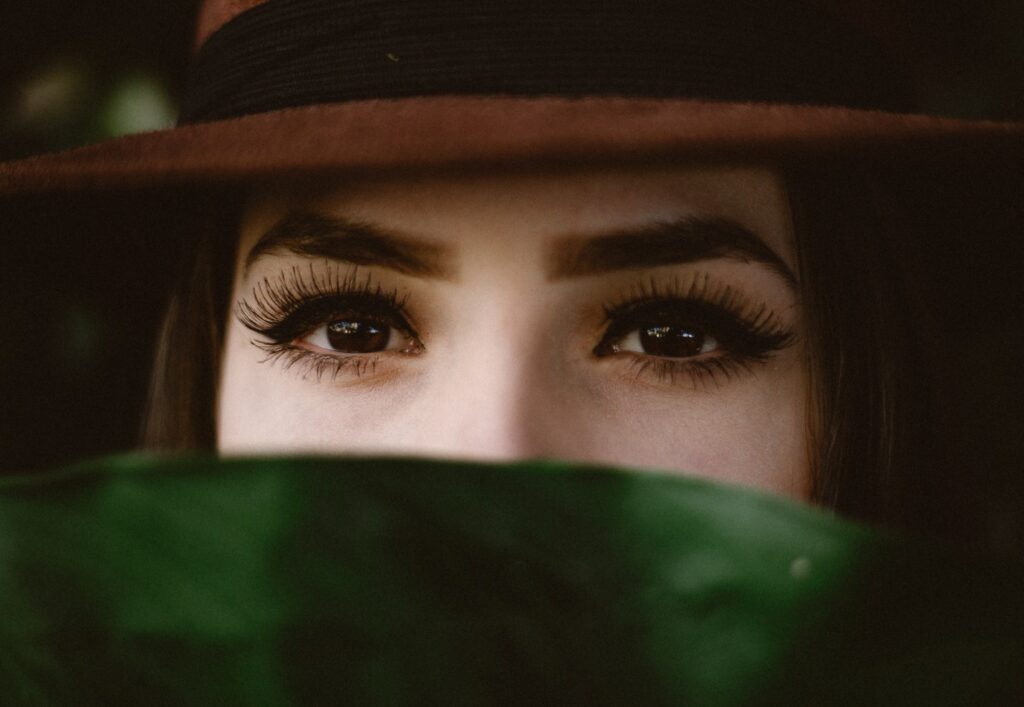 Eyelashes play a significant role in making you look pretty. If you fail to enhance them, you'll miss out on the latest cosmetic trend. Eyelash extensions are an absolute game-changer in the fashion world. They enable women to save time and energy daily.
Eyelash extensions make your eyes look brighter. They make mascara applications unnecessary and instill a sense of inner beauty and confidence.
Every woman dreams of having long, thick lashes. This amazing technique is one of the most popular beauty trends for gorgeous, all-natural lashes.
Eyelash Extensions
Semi-permanent fibers called eyelash extensions are applied to the individual eyelashes. This is to provide the appearance of longer, fuller, and darker eyelash fringe. One extension is adhered to each eyelash using semi-permanent glue.
Depending on the salon, eyelash extensions may be crafted from synthetic materials, imitation mink hair, or silk fibers. Salons let customers choose from different extension lengths, curl types, and color tones.
Benefits of Eyelash Extensions
The following are the benefits of eyelash extensions:
1. Lift Your Appearance
Many people might find it difficult to keep their eyelashes curled all day. Curling your eyelashes upward and outward creates the illusion of bright, youthful eyes. However, it could be quite a hassle. You can achieve that refreshed and all-natural look with the help of eyelash extensions.
2. Add Glam to Your Looks
Special occasion customers make up a sizable portion of a salon's repeat business. In most cases, women from all walks of life have eyelash extensions regularly done. Additionally, there are tonnes of women who prefer to get their eyelashes done a few days before a big event or vacation.
The extra glitz will make you feel more confident and attract the attention of other holidaymakers or party-goers. You can spend less time in your hotel room tweaking your looks. Eyelash extensions can create a glam look that suits your stature.
3. Make Your Eyelashes Unique
A great feature of eyelash extensions is their adaptability to individual preferences. You can always request a natural look and full appearance if the long lash style isn't for you. A style of eyelash extension is available to suit anyone's taste.
If you've ever had second thoughts about others, it could be due to the style they've selected. Don't feel confined to the thick and lengthy varieties. Many alternatives are available that can improve your look.
4. Expand the Volume of Your Lashes
Every woman needs to have lash curlers, false lashes, or mascara as part of her routine. They use these approaches daily because they want to look their best.
However, your eyelash extensions elevate your overall beauty. How? By permanently enhancing your lashes' appearance. Your lashes can look longer, darker, fuller, and thicker. It doesn't matter if you pick a subtler or bolder look; your lashes will be improved either way.
5. Improve the Way You Look
Do you wish your eyes looked better? If yes, you should opt for eyelash extensions. How, you ask? By making your eyes look bigger, brighter, and more appealing. You can feel free to switch up your looks daily and create a more accentuated look for yourself.
It doesn't matter if you're in a rush; eyelash extensions are at your service. If you don't have hours to spend in front of the mirror, you can quickly switch up your appearance. The glory of eyelash extensions is unmatched. It will help improve your look without wasting precious hours. It lessens the need for eyelash curlers and water-resistant mascara, saving you precious minutes each day.
6. Promote Self-Esteem
Eyelash extensions have many advantages. They are nearly impossible to criticize. They enhance your beauty, making them perfect for evening or daytime wear.
Getting rid of your makeup can take up a lot of room. It might take a toll on you. And once you do remove it, you might feel ugly. However, if you have eyelash extensions, you will feel prettier and more confident. Moreover, it might help you feel more comfortable attending social events.
You can swim, shower, and sweat in your extensions after the initial 48-hour dry period. However, you must remember the dryer you keep them, the longer they can last. And they are painless from start to finish. They can help promote self-esteem as you feel confident wearing them.
7. Ditch the Mascara
A bad mascara application is the worst. Summer humidity gives you raccoon eyes. On the other hand, your mascara can turn your beautiful lashes into a clumpy mess. Either way, you're suffering. Mascara always adds a dramatic flair to your cosmetic routine.  
Additionally, if you make a mistake, you're doomed. You'll have to start over because of the mess you've eyes have turned into. It can be frustrating. Say goodbye to the drama that comes with mascara for good by investing in eyelash extensions.
Final Word
Eyelash extensions are a fast and simple method for achieving longer, thicker lashes. They are inexpensive and invaluable in the long run. If you need assistance with installation, make sure to use a professional who possesses the appropriate certifications.
Eyelash extensions from Beauty Lounge are made to look and feel just like your natural lashes. We are a leading eyelash extension salon and believe in enhancing women's confidence one lash at a time. Contact us now.