Even though we are near the end of summer, wedding season is still well underway! Make a statement with any one of these trending wedding hairstyles!
Wear It Up
Updos are known for being both functional and sophisticated. There are myriad of ways that you can style your hair in an elegant updo for your special day!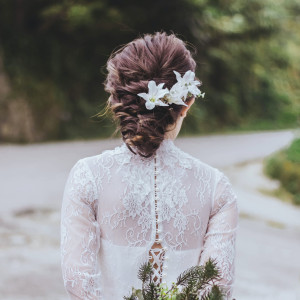 Textured updos are particularly good if you're looking to give your hair extra volume. Creating texture in your hair helps to give it an extra boost. One of 2021's popular wedding hairstyle trends is a textured French twist!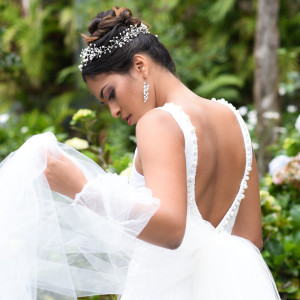 Other updos to consider include a low bun, ballet bun, chignon, or high ponytail. All these hairstyles are growing in popularity this year! Whether you choose a sleek finish for your chignon or a loose, textured look for your high ponytail, you're sure to be in fashion!
Wear It Down
Wearing your hair down on your wedding day gives your hair a sense of life! A classic look, many women choose to wear their hair down and in flowing curls that bounce and sway with every movement. Classic curls are a relaxed yet refined look!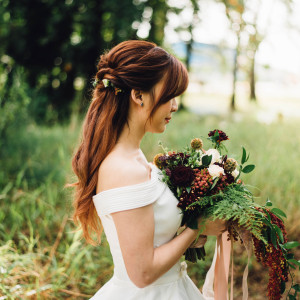 One of the more common wedding hairstyles that continues to be seen throughout the years is half up, half down with loose curls. In 2021, this hairstyle is utilizing loose curls, meaning that small, delicate curls are being left out of the pinned section to frame the face and create a romantic look.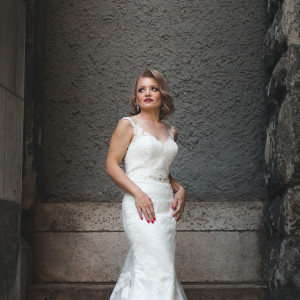 In 2021, Hollywood glamour waves are once again on the rise! This hairstyle is known for being smooth, sleek, and, well, glamourous! Set in a deep side part with smoothed roots, the hair then cascades over the shoulders in large waves in a soft, seductive way.
Add Some Flair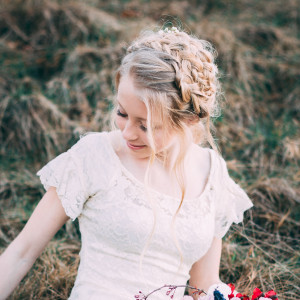 Are you intrigued by some of the more complex wedding hairstyles? You're in luck! One of the biggest 2021 wedding hairstyle trends is braids. There are several different types of braids and you can use them in any number of hairstyles! Choose from a halo braid, French braid, waterfall braid, fishtail braid, milkmaid braid, side braid, and more. Perhaps you want to consider incorporating a fishtail braid into your chignon or a halo braid as part of your half up, half down hairstyle. The options are endless!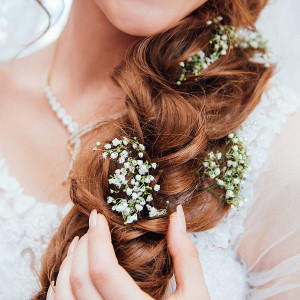 No matter what wedding hairstyle you've chosen, you can always dress it up with some accessories! Common accessory trends for 2021 include florals, crowns, and clips or pins with jewels and pearls.
Do you have a wedding coming up this season? The talented stylists at the Beauty Lounge can help you look your best! Schedule your appointment today!