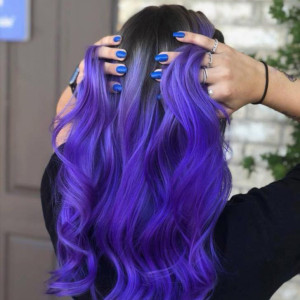 What's not to love about switching up your hair color? It's exciting to go from a light chocolate brown to a glowing summer blonde, and it can be a fun change to add a bright pop of color with balayage or ombré!
But sadly, coloring hair isn't all sunshine and rainbows. Repeated color treatments can take a toll on your locks. In order to color or lighten your hair, chemicals break the bonds in your hair to deposit color into your strands. These bonds don't completely fuse back together after treatment, often leading to dry and brittle hair.
Not all is lost: there's a way to not only prevent color treatment damage but also strengthen hair with every color treatment. This is the Brazilian Bond Builder!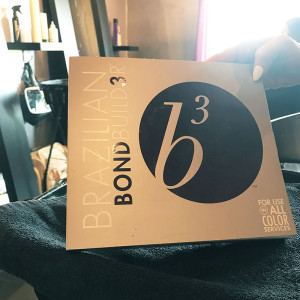 The Brazilian Bond Builder, also known as b³, is a professional product line that strengthens color-treated hair. Working at a molecular level, b³ repairs the broken bonds in your hair and prevents your strands from breaking.
b³ mixes into our color formulas directly, so there's no extra step in your regular color treatment appointment. Every time you color your hair with the Beauty Lounge, your hair gets stronger, not weaker!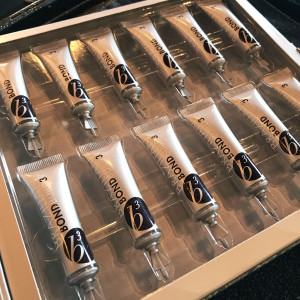 But wait: there's more. This bond builder also makes your color last longer and appear more vibrant. Best of all, b³ is perfect for dry and damaged hair of all types. With this product, your hair will look and feel noticeably healthier after a color treatment.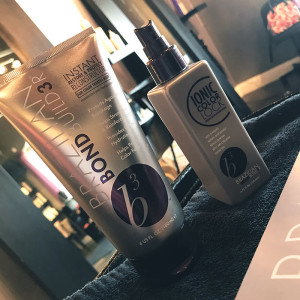 b³ can be used at home in your aftercare routine, too. The product line offers a Color Care Shampoo and Conditioner, which will continue to strengthen and boost the vibrancy of your color. You can also try their Instant Restore & Protect Reconstructor, a weekly hair treatment that does just what the name says.
With your next color treatment, you don't have to worry about further damaging your hair. We've added the Brazilian Bond Builder to our color formulas, so your color-treated hair can stay happy and healthy. Book an appointment and see the results for yourself!