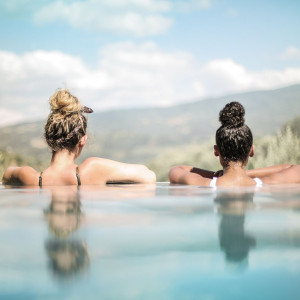 As summer comes to an end, the weather gets cooler and tan lines start to fade. Those sunny days at the beach are becoming a distant memory, but your hair might not forget so easily.
We all love summer — but summer doesn't always love our hair. Too much time spent in the sun can discolor your highlights or natural color. And because summer is so hot, you probably wore your hair up most of the time, putting a strain on your roots from high ponytails and top knots. Finally, all that chlorine, saltwater, and even air conditioning suck the moisture out of your hair, leaving your strands frizzy and dry.
That was a lot of scary information, but don't worry — the damage isn't permanent. There are treatments that can breathe life back into your sun-scorched and dried-out hair.
The Style Team at the Beauty Lounge wants your hair to be just as healthy today as it was back in May. We've got some tricks up our sleeves that can revitalize your locks and have them ready for fall!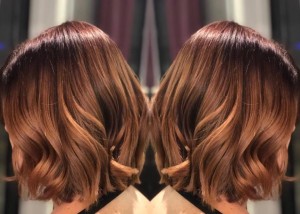 TRIM THOSE DEAD ENDS
Those days out in the sun and in the water cause dryness that can wreak havoc on the ends of your hair. Split ends and frizz aren't a great look, and if ignored, will only get worse.
Get a fresh start by trimming your dead ends. The sooner you do this, the less your stylist will have to take off. Chopping those dead ends will result in healthier hair, with shiny volume and minimal frizz.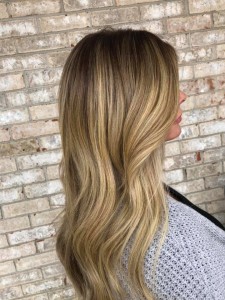 GO AU-NATURALE
It's best to keep things natural for a while so your hair can recover from the summer heat. Too many days at the beach has dried out your hair, so don't add more fuel to the fire with excessive styling. Give your hair a break by staying away from blow drying, straightening, or curling.
We also recommend leaving your hair down rather than tying it back. Hair elastics rip out strands, and tight ponytails or buns pull on your roots – which can even result in hair loss. C'mon, let your hair down!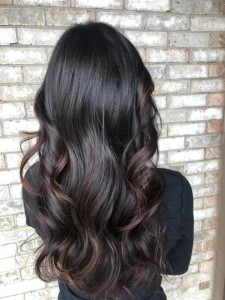 PAMPER YOUR HAIR
It's possible that even a trim and break from styling won't completely bring your hair back to life after summer. That's where we come in!
Hair masks are affordable and effective. Our Hair Repairing Treatment Vials contain 100% organic leaf extracts that will moisturize and reconstruct your brittle strands. To further strengthen your hair, try Muru Muru Butter with its restorative fatty acids and Vitamin A. We also offer Milkshake hair products that contain milk proteins and fruit extracts to keep your hair silky and strong.
Really looking to revitalize your dried-out hair? A keratin treatment is the perfect way to smooth out all your frizz and kinks. This treatment basically puts armor on your strands, protecting them from future heat. Your hair won't be dull and poofy anymore, so you'll leave the salon with sleek and shiny locks.
You don't have to regret those beach days! Our end-of-summer hair care tips will have your hair back to its luscious and shiny state in no time. Book an appointment with us today!