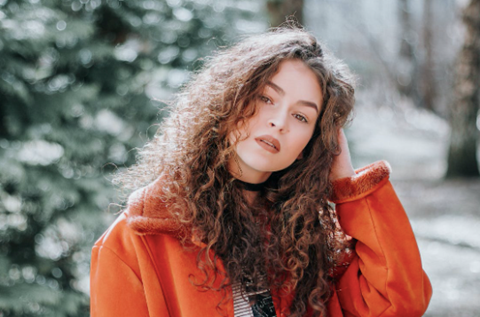 Curly hair is unique and beautiful, but it can also be a challenge to manage. Curly hair mistakes are so common as people have loads of misconceptions about how to care for their locks.
In this article, we will discuss the five worst curly hair mistakes and how to avoid them. But first, we will talk about the different types of curly hair:
Types of Curly Hair
Not all curls are created equal, and it is important to understand the different types of curly hair to properly care for and style it:
Type 2: Wavy Hair
If you have loose, S-shaped waves, you probably have Type 2 hair. It is the least curly of all the curly hair types and is often classified as "wavy" rather than "curly."
Type 2 hair is relatively easy to manage and can be styled in a variety of ways. It has a tendency to become frizzy, especially in humid conditions.
Type 3: Curly Hair
Type 3 hair is where we start to see more defined curls. Tight, spiral-shaped curls that range in size from a pencil to a marker form the basis of Type 3 hair. Type 3 hair can be further broken down into three subcategories: 3a, 3b, and 3c.
3a hair is defined by loose yet defined curls. This type of hair tends to be more prone to frizz and can be easily weighed down by heavy products.
3b hair has tighter curls that are approximately the size of a Sharpie marker. This type of hair is more prone to frizz than 3a hair, and its curls can be coarser and denser.
3c hair has tight, corkscrew-shaped curls that are approximately the size of a pencil. This type of hair is the most tightly coiled of all the Type 3 hair types and is prone to dryness and breakage.
Type 4: Coils
Type 4 hair is characterized by its tightly coiled, kinky texture. This hair type ranges from a tightly coiled "Z" pattern to a soft, fluffy "S" pattern. Type 4 hair can be further broken down into two subcategories: 4a and 4b.
4a hair consists of tightly coiled, springy curls that are approximately the size of a crochet needle. This type of hair is more fragile than Type 3 hair and requires extra care to prevent breakage and damage.
4b hair has a "Z" pattern that is tightly coiled and bends in sharp angles. This hair type is the most fragile of all the curly hair types and requires gentle handling and extra moisture to prevent breakage.
Using the above information, you should be able to recognize the kind of curly hair you have. Continue reading to figure out curly hair mistakes you might be making when caring for your curls: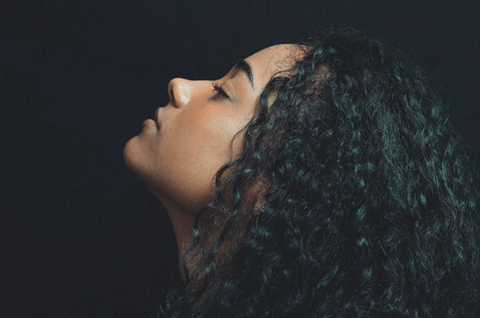 Mistake 1: Using the Wrong Products
One of the biggest mistakes people with curly hair make is using the wrong products. Many people use products that are designed for straight hair or use products that are too heavy for their curls. This can weigh down your curls, make them look greasy, and even cause breakage.
The best products for curly hair are those that are specifically designed for curly hair. Look for products that are lightweight and moisturizing. Avoid products that contain sulfates, as they can strip your hair of its natural oils and leave it feeling dry and brittle.
For example, some products meant for Typ2 4 curly hair might end up making Type 2 wavy hair feel flat and heavy. Hence, knowing the type of curl family your hair falls into is important.
Mistake 2: Over-Washing
Many people with curly hair think they need to wash their hair every day to keep it looking good. However, over-washing can actually do more harm than good. Washing your hair too often can strip it of its natural oils, leaving it dry and frizzy.
Instead of washing your hair every day, try washing it every two to three days. You can also use a dry shampoo in between washes to refresh your hair and absorb excess oil.
Since curls tend to look frizzy after a few days, you can refresh them with water and scrunch in some gel to bring them back to life.
Mistake 3: Brushing Curly Hair
Brushing curly hair is one of the biggest curly hair mistakes you can make. Regardless of what your straight-haired friends say, don't try it.
When you brush the curly hair, you break up the natural curl pattern, causing your hair to become frizzy and undefined.
Instead of brushing your hair, try using a wide-tooth comb or your fingers to detangle your curls when wet. You can also use a leave-in conditioner to help with the detangling process, especially in the shower.
Mistake 4: Using Heat Styling Tools
Many people with curly hair think they need to straighten their hair or use a curling iron to make their curls look good. However, using heat styling tools can be damaging to your hair, causing breakage and split ends.
Instead of using heat styling tools and following online beauty trends, embrace your natural curls. You can use a diffuser on your hairdryer to help enhance your curls or a curling cream to make your curls look their absolute best.
Mistake 5: Sleeping with Wet Hair
Sleeping with wet hair can cause your curls to become frizzy and undefined. Wet hair is more fragile and prone to breakage.
Instead of sleeping with wet hair, try drying your hair before bed. You can use a microfiber towel or a cotton t-shirt to help remove excess water from your hair. You can also try using a silk or satin pillowcase to help prevent friction and reduce breakage.
Conclusion
In conclusion, caring for curly hair can be a challenge, but avoiding these curly hair mistakes can help keep your curls looking beautiful and healthy.
Remember to use the right kind of products designed for your type of curls, and when looking for a hair treatment service provider, make sure to look for one who specializes in curly hair. The good news is that Beauty Lounge knows exactly how to pamper your curls and make you fall in love with them!