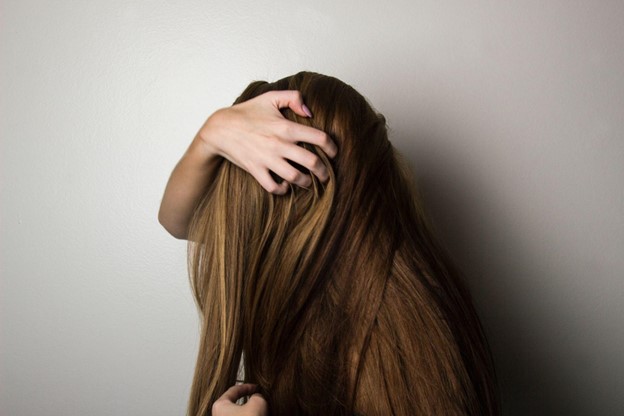 Nobody likes dry, brittle, and frizzy hair. Women try several home remedies and store-bought serums and solutions to eliminate the frizz from their hair. However, the best way to really get rid of the brittle, frizzy hair is via hair conditioning treatments in salons. Let's look at four popular treatments for frizzy hair provided at hair treatment service provider Beauty Lounge.
Do You Have Frizzy hair?
How can one tell if they have frizzy hair or if they just occasionally act up?
People with frizzy hair know for sure that their hair is problematic. They have their own mind and prefer to stand up or curl separately instead of aligning with the hair around them.
Frizz can be a problem for both men and women; however, it is more obvious in women since their hair is longer.
People buy store-bought conditioners and oils and use home remedies to eliminate frizz. Although these remedies work at times, frizz, more often than not, overcomes these treatments.
For a long-lasting solution for frizzy hair, it is recommended to get a treatment from a hair treatment service provider.
Hair Conditioning Treatments for Frizzy Hair
There's only so much you can do at home, despite changing up your hair care regimen and incorporating items like hydrating hair treatments, hair serums, and oils. Sometimes you simply need to rely on professionals. Listed below are some salon services that can help prevent frizzy hair.
Keratin Treatment
The keratin treatment includes formaldehyde, conditioners, and Keratin, the natural protein found in human hair. The best candidates for this therapy have frizzy or curly hair. It makes it easier to get silky smooth hair that is semi-permanent. Its conditioning and anti-frizz properties make it a popular hair conditioning treatment.
The Keratin treatment rehydrates and softens frizzy, damaged, and lifeless hair. Additionally, it eliminates 90% of curls and should last for at least six months.
A hair treatment service provider could apply keratin treatment in two ways:
Apply a solution made of formaldehyde to all of the hair and rinse it. Straighten and blow-dry the hair after rinsing. The results from this method could easily last up to a month.
The basic keratin treatment involves penetrating it into the layers of hair. It makes hair silkier and shinier and maintains that condition for roughly three to six months.
Brazilian Blowout Treatment
The results from the Brazilian blowout treatment are similar to the Keratin treatment and can last approximately 4-6 months. However, this treatment is a tad bit better than Keratin since it uses a mild specific mixture of substances tailored to your type of hair. This mixture enables you to resume your normal hair routine and lifestyle as soon as you leave the salon.
The Brazilian Blowout removes frizz and adds shine, moisture, and style ability to your hair by using Brazilian-native ingredients, including acai berries, annatto seed, and camu camu.
Cysteine Treatment
A kind of protein-based treatment, cysteine treatment uses the cysteine compound to hydrate, straighten, and soften hair strands. This is one of the hair conditioning treatments recommended by professional when hair are extensively damaged by chemicals and styling.
Due to the absence of formaldehyde, which is utilized in other treatments, this technique is more gentle.
Depending on the type of hair, it could last up to four months.
Since it does not contain any toxins, pregnant women can use it without concern.
New hair growth does not seem curly or wavy or reveal any possible variation between treated and natural hair.
The cysteine treatment is, however, a much lengthier process. It involves washing and blow-drying the hair first. Followed by the application of the cysteine complex on small portions of hair. The compound is not applied to the hair roots. Once all hair follicles are covered in the formula, the hair is wrapped in plastic for approximately 45 minutes. Heat is then given to the hair to activate the compound. After this step, the hair is blow-dried and flat-ironed for a sleeker appearance. Finally, shampoo and conditioner are applied to the hair and result in smoother, shiner, and silkier hair.
Hair Botox Treatment
The perfect hair Botox procedure includes deep conditioning to improve the health of the hair. The procedure, which includes coating hair with ingredients that help reduce frizz, is quite straightforward and formaldehyde and chemical free. The hair botox treatments result in beautifully glossy hair.
It deeply nourishes and smoothens the hair.
It adds shine and gloss to hair while eliminating frizz.
Increases volume while also fixing any damage.
While this treatment option does not guarantee straight hair, it does make hair more manageable, silky, and smooth.
Additionally, the result from hair botox treatments lasts much longer than just 4 or 6 months!
Visit the Nearest Hair Treatment Service Provider Today
We all want what's best for our hair. The need for fabulous celebrity-like hair doesn't have to be a far-fetched dream. You can easily get that glossy, bouncy, healthy look by visiting a professional and getting one of the hair conditioning treatments from them.
Beauty Lounge RI offers excellent treatments for frizzy hair. Contact us today for consultancy and find out the best treatment option for you.