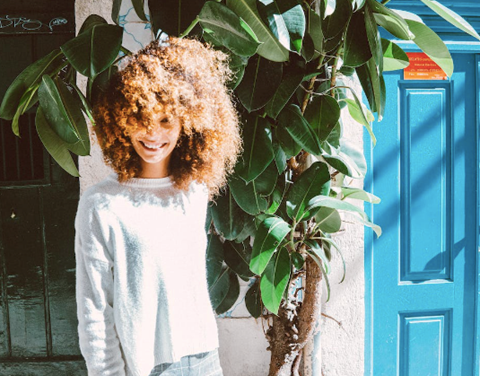 Curly hair can be demanding and challenging to keep up with. Anyone with curly hair knows that curls are a big part of their personality, but they require a detailed routine to keep them looking their best. The biggest challenge is not falling for curly hair myths.
With so much information about curly hair, it can be overwhelming to figure out what is true and what is irrelevant. Learning more about curly hair can ensure that you understand how to care for it properly.
In this article, we will explore seven common curly hair myths and debunk them with facts and expert advice. Stay tuned!
Curly Hair Myths
Myth 1: Curly Hair is Unprofessional
This myth is completely untrue. In fact, when curly hair is properly cared for and styled, it can look just as polished and professional as straight hair. The key is to embrace your natural texture and find a style that works for you.
There are loads of professional curly hairstyle ideas, including updos, sleek buns, and defined curls. Just remember to avoid over-styling and using too much product, as this can lead to crunchy, weighed-down curls.
Here are some haircut and hairstyle ideas:
The Lob: The lob, or long bob, is a versatile hairstyle that works well with curly hair. This style features hair that falls just above the shoulders- it is cut to be slightly longer in the front than the back. You can customize this hairstyle to suit your face shape and curl pattern. A side or center part can be used to style it.
The Updo: An updo is a great way to keep your curly hair out of your face and create a polished look for a special occasion or a professional setting. Try a classic bun, a low ponytail, or a French twist. You can also experiment with braids or twists to create a more intricate style.
The Half-Up, Half-Down Style: If you want to keep your hair down but still create a polished look, try a half-up, half-down style. This style features hair that's pulled back from the face and secured with a clip or hair tie while the rest of the hair falls freely. To keep this style looking professional, try smoothing the top section of hair with a brush or comb, and use a curl-defining product on the ends of your curls.
Myth 2: Curly Hair Needs to be Washed Every Day
Washing your hair every day can strip it of its natural oils, which can lead to dryness and damage. It is recommended to wash curly hair every 2-3 days or even less frequently if possible.
This helps to maintain the hair's natural oils and prevent frizz. Instead of washing every day, try refreshing your curls with a dry shampoo or co-washing with a conditioner to cleanse the scalp and roots.
Myth 3: Brushing Curly Hair will Make it Smoother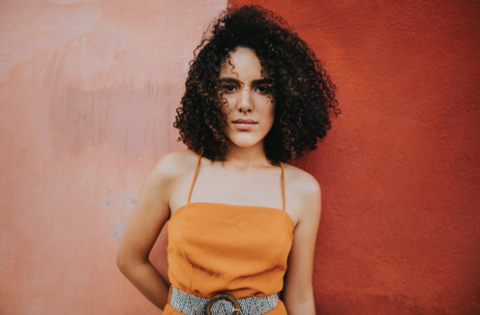 This is one of the biggest curly hair myths that leave many people confused. Brushing curly hair can disrupt the curl pattern and lead to frizz and breakage.
Instead, use a wide-tooth comb to detangle your curls. You can also use your fingers while your hair is wet and coated with conditioner. This helps to smooth the hair and define the curls without causing damage.
You can also look for the best beauty salons on a budget that specialize in curly hair and ask them to show you tricks to care for your specific hair time. This will be an investment that will do wonders for your hair for several years!
Myth 4: Curly Hair Doesn't Need Conditioner
Regardless of what online beauty trends say, conditioner is a crucial step in any curly hair care routine. Curly hair tends to be drier than straight hair because its natural oils have a harder time reaching the ends of the hair strands.
A conditioner helps hydrate and soften the hair, making it easier to detangle and style. Hence, it is important to choose a conditioner that is specifically formulated for curly hair and apply it generously, focusing on the ends of the hair that tend to dry out the fastest.
Myth 5: Heat Styling is the Only Way to Manage Curly Hair
Heat styling can be damaging to curly hair, especially if it is done frequently or at high temperatures. However, there are plenty of heat-free styling options for curly hair.
For example, you can use the "pineapple" method to preserve your curls overnight. You can also try a diffuser attachment on your hair dryer to enhance your natural curls. You can experiment with different styles, such as braids or twists, to create a variety of looks without using heat.
One of the best tricks is to tie your hair using a scrunchie at night and cover it with a silk bonnet- this will help curls retain their shape. Cotton pillow covers are terrible for curly hair as they absorb all the moisture. However, with a silk bonnet in place, you can sleep without spending hours on your natural hair the next morning.
Myth 6: Curly Hair Can't be Colored or Highlighted
Curly hair can absolutely be colored or highlighted, but it is important to take extra care to prevent damage.
Chemical treatments can be harsh on curly hair. Hence, you must choose a stylist who has experience working with curly hair- the best stylist is someone who uses gentle, nourishing products. It is also a good idea to deep condition your hair regularly to keep it healthy and hydrated.
Myth 7: Curly Hair is always Dry and Frizzy
It is true that curly hair tends to be drier than straight hair. However, this does not mean that it is always frizzy or unmanageable. With the right care and styling techniques, curly hair can be soft, shiny, and defined.
The key is to use products that are specifically formulated for curly hair. This includes leave-in conditioners, styling creams, and gels. It is also important to avoid using too much product, as this can weigh down the curls and make them look stretched out.
Curly hair myths will always be floating around, but make sure you don't let them wound your self-confidence!
Conclusion
You will find all kinds of curly hair myths on the internet. However, the key is to double-check with your stylist before making changes to your curly hair routine. If you are ever in doubt, get in touch with a stylist from Beauty Lounge- allow them to get rid of all your curly hair-related confusion and worries.