Mousy brown hair is called "mousy" for a reason. This hair color has been the least preferred option in most salons for decades. In fact, most women may only revert to the color or switch to this shade if they experience a disastrous hair dye.
Contrary to what some may believe, online beauty trends have begun reintroducing mousy brown hair to the world. Gone are the days when brown hair was considered dull and plain. Today, brown hair looks fresher and even more sophisticated when mixed with a hint of blonde.
Moreover, brown hair doesn't need to look boring. The hairstyle ideas you research before visiting the salon can change your entire experience. A great hairstyle that suits the color, along with some highlights, can uplift your look!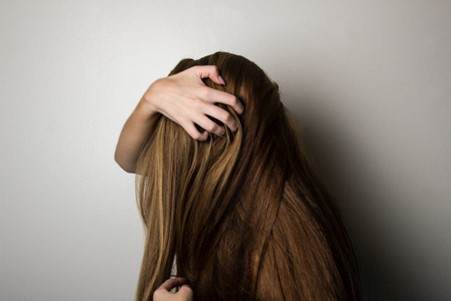 What Is Mousy Brown Hair?
Before declaring a verdict on this hair color and choosing it for your next appointment, it is essential to know what it looks like.
Mousy hair, as the name suggests, is a shy and subtle shade of brown. However, it isn't void of a splash of color here and there. In fact, a lot of people with brown hair often get natural highlights or streaks of different colors. Different haircuts can also make brown hair look different on people.
Online beauty trends have recently encouraged many celebrities to shift to a darker color. Most of them go for mousy brown as a safe transition. Actresses like Taylor Swift have made that switch from their statement-blonde to subtle shades of mousy brown.
This is a great option if you want to look cool without having to style your hair every day.
Why Is Mousy Brown Hair Suddenly In?
What happened in the past few years has suddenly encouraged many celebrities to make that transition.
Everyone, from Hailey Bieber to Gigi Hadid and Billie Eilish, has embraced darker, chocolatey, or brownish shades to embrace change. As we entered the pandemic, most people were pushed to the confines of their homes. This called for a low-maintenance hairstyle.
Most people couldn't keep up with their bleaching appointments, so they switched to a color they could maintain. This has now become a habit.
Moreover, the cooler and subtle shades of brown are much more comforting. For people who want to stay out of the limelight, this is a perfect shade to adopt. Since bleaching agents are damaging to the hair anyways, it could also be one of the reasons online beauty trends are changing.
Moreover, with the recent surge in the popularity of embracing one's natural beauty, most women are beginning to go back to their roots. They can also experiment with many different colors as standing out amongst the crowd is finally acceptable.
If you think mousy brown hair is too sudden, try transitioning by adding some darker highlights or slowly shifting to a darker color. Here are some hairstyle ideas you can use to lift your look!
The Haircuts for Mousy Brown Hair
Finding the perfect haircut is the best way to rock that mousy brown hair. Here are some tips to follow;
1. Get Inspired By the Texture
You must take inspiration from your hair's texture when considering which haircut to choose. If your hair is naturally wavy, you can get some layers and enhance the shape of your face. Waves on mousy brown hair are easily manageable and don't require regular styling.
2. Prioritize Your Face Shape
The shape of your face matters. Mousy brown hair doesn't have to be uniform, and you can easily add some highlights or go lighter if the dark tones don't suit your face. Moreover, you can also try to match a mousy brown with a bold cut to balance it out!
3. Play it Safe
Journey back to when mousy brown hair was last popular and get hairstyle ideas from the best online beauty trends. You can play it safe by sticking to hairstyles that look great with mousy brown hair. This includes pixie cuts and those fringes that everybody loves.
How to Pick a Color
Online beauty trends haven't just confirmed the popularity of mousy brown hair. They have also assured us that you can play with the color in many ways. The following are some tips you can try out when you visit your hairstylist;
1. Stick to the Basics
If you are unsure about mixing and matching colors and are also tired of the same old blondes, you can try to transition to the purest mousy brown color. This is usually a lighter shade of brown which can be matched with some curtain bangs or curls.
2. Add Some Depth
You can try playing with some highlights if you don't want to resort to just plain mousy brown hair. Brown hair is a wonderful choice that contrasts beautifully with some light blonde highlights. You can try adding a darker blonde to the hair to make it subtler.
3. Step it Up
So, you love the mousy brown but still want to look different? Why not match two different colors and see how it goes? You don't have to pick polar opposites. You can simply go with a different shade of brown.
Try mixing chocolatey brown with the mousy brown, or go lighter by shifting to ash brown. Hair with multiple layers of color doesn't just add volume but also depth to your personality.