Owner / Master Stylist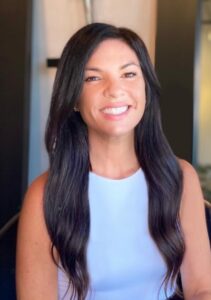 ✨Meet the team !!! ✨
Meet Sonia DeOlivera Marino Sonia is the owner and Master stylist here at Beauty Lounge. She has over 17 years of experience, and education and training from Tigi, Vidal Sassoon, and Delaria's School of Pyrometrics. Sonia specializes in various hair-cutting techniques for men and women ranging from long styles to short ones. She also offers specialty services such as smoothing treatments, hair extensions, and eyelash-enhancing services. Sonia also provides hair color treatments that enhance a person's natural beauty — utilizing special French highlighting techniques called balayage and also specializes in color correction.  She has also completed her Z.one concept training, is part of the Z.one education team, and now carries all of the amazing Milkshake color product lines in her salon.
#rihair #rihairstylist #mebehindthechair #meetmebehindthechair #thefacebehindthework attention. She ensures her clients leave her salon with a fresh, unique look that suits their personality and style.