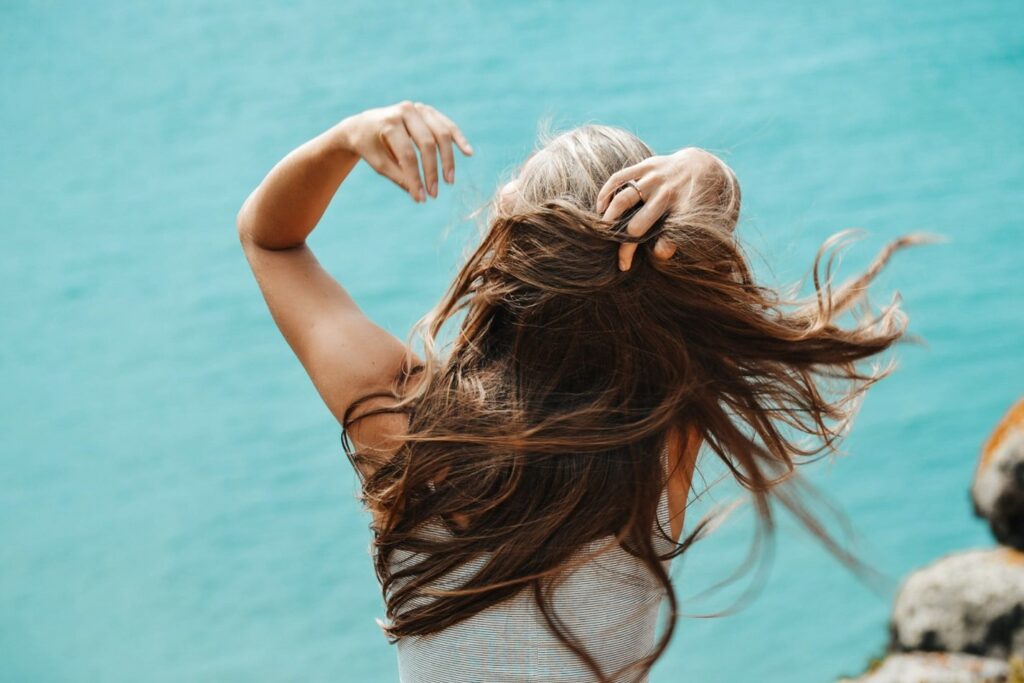 Deep conditioning your hair, what is it, when to do it, and how to do it? You may have heard everyone discussing its wonders and tried it yourself. However, why don't you get the desired results, or worse, why has your hair become a brittle, tangled mess? Let's find out.
What Is Deep Conditioning?
As the name suggests, deep conditioning is a process where a product with ingredients to rejuvenate your hair is applied to the hair for an allocated period.
In simple terms, it's putting a treatment on your hair for a specified time and rinsing it off. Getting deep conditioning treatments is the secret to healthy hair for many people. In fact, it's not even that well-guarded a secret since everyone is talking about it.
Types of Deep Conditioning Treatments:
Deep conditioning treatments are one of two kinds:
Moisturizing treatments
When your hair is moisture deficient, its shine is the first to go. Other signs include dryness, fizziness, easily tangled hair, and split ends. If this sounds like your issue, you need a deep moisturizing condition treatment to bring your lost hydration back.
Moisturizing deep conditioners usually feature ingredients like natural oils, kinds of butter, and plant extracts that hydrate the hair.
Protein Treatments
When hair becomes lifeless, limp, or stringy, you can be certain it lacks protein. Proteins are the building blocks of our hair.
Imagine how bricks build up a wall and protein builds up your hair. You can fix your hair's lack of structure or bounce with a protein-rich deep conditioning treatment.
You should get these treatments less often than hydrating ones. Trust us, a little goes a long way.
Deep Conditioning at Home
It's common to deep condition your hair at home. However, there are risks involved. While you get a predictable result when you get a professional deep conditioning treatment, treatments at home are either hit or miss.
A lot can go wrong when you deep condition your hair yourself. Professionals have had months of training and sometimes years of experience working with hair. Here are a few examples of what could go wrong.
You Use the Wrong Product
Choosing the wrong product could be as simple as buying a protein mask when you should get a hydrating one or vice versa. It could also be as catastrophic as buying low-quality products that damage your hair or something else entirely, like a relaxer.
Too Much of a Good Thing
Too often, using a deep protein conditioning treatment can build up an excess of protein in the hair. While you think more protein always means better hair, that couldn't be more wrong. Too much of everything is bad, and protein is no exception.
Too much protein makes your hair brittle, dull, and prone to breakage. Your hair will feel heavy like there's a layer on top of it. In a way, there is. Remember how protein for your hair is like bricks for a wall? What happens when you use too many bricks while making a wall? It becomes bulky.
The extra protein sits on the hair, weighing it down until it's washed away. That can take a couple of washes, and the damage to the hair's structure is already done by then.
DIY Deep Conditioning
During deep conditioning, your hair is risky enough. You will find a wealth of information online on DIY deep conditioning masks and how to make them. These masks claim to give you near-professional results with more applications over time. While that sounds like a dream come true in this economy, your overpriced avocado belongs on your toast, not your hair.
Yes, the deep conditioning treatment at the salon or the store was made from natural ingredients too. However, those ingredients have been refined, and the active agents are concentrated.
You can't get the same results by putting fruits, vegetables, and oils in your hair. Also, deep-conditioning hair masks have specialized formulations supporting naturally sourced ingredients and extracts.
You may think the only issue is that these masks are expensive and not as effective, but it doesn't end there.
These masks can damage your hair. Some masks encourage using lemon, strawberries, and even cider vinegar in your hair. Without carefully understanding your hair's pH needs, you shouldn't put acids, even naturally derived ones, on your hair.
You've probably heard of egg, yogurt, carrot juice, or coconut milk masks too. Some of these ingredients might be too protein-rich or have the wrong proteins for your hair. Others leave sticky residues on your hair that is difficult to wash out of your hair.
You can never be sure what results you'll end up with. Honestly, you'd need both a food science degree and a cosmetology school certificate to whip up a deep conditioning treatment that can work well and consistently. If you want your deep conditioning treatment to be organic or completely vegan, that's easily achievable. You don't have to mix it yourself for that.
Conclusion
Don't damage your hair through a deep conditioning treatment at home. You may not be able to choose the right products, or worse, try to make your own. Either way, you will not get a predictable or consistent result and only waste money. You can get the results you desire, stress-free, from a professional. Never put your hair at risk to save money. If you can't afford a deep conditioning treatment, save up and get them less often or use the money for doing it at home to get better shampoo and conditioner.