Seasons and trends change, the one thing is always trending, eyelash extensions!
However, picking the right style of lashes can be a challenging decision if you are not sure what type fits your eye shape. That's why we're here to help you decide which one to choose!
Classic Eyelash Extensions
If you want to add a touch of drama to your eyes, then this the perfect choice! Classic lashes are known as 1:1 ratio extensions, meaning that one lash extension is applied to each one of your natural lashes. The classic extensions give you the fullness you want while looking completely natural.
The classic lashes are also a good option to start with if you're a bit unsure of getting lash extensions.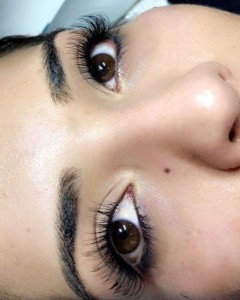 Volume Eyelash Extensions
Looking for full-to-the max eyelash extensions? Volume extensions are the ones for you! Volume lash sets are dramatic in appearance and can be easily noticed. They are a newer, innovative technique where multiple extensions are attached to one lash line. They add more dimension and texture to the eyes while creating a fuller, softer look.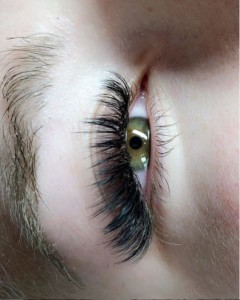 Whichever eyelash extension style you decide to try, you'll be sure to get the best results from Beauty Lounge! Schedule an appointment today!